Zillow is the 800lb gorilla in the real estate market. A home search in any market on your search engine of choice is
dominated by Zillow, Trulia, Realtor.com and a handful of other real estate portals. Zillow, alone, captured nearly 1 in 3 of every real estate website searches.
What you should know about Zillow
Inaccuracies
So how does Zillow come up with their home valuations? 'Puters, or more precisely, algorithms that take into account location, physical attributes of the house (square footage, lot size, # of bedrooms, etc.), property tax assessments and other factors. According to their website, their valuation is "computed using a proprietary formula. It is not an appraisal. It is a starting point in determining a home's value."
They go on to list a few other caveats such as a recommendation to visit the house (hi folks, just dropping by to see your home), working with a real estate agent to obtain a CMA - comparative market analysis (best option), and paying for an appraisal (costly).
In Zillow's defense, they've recently added numerous caveats to their valuation.

Our data sources may be incomplete or incorrect; also, we have not physically inspected a specific home. Remember, the Zestimate is a starting point and does not consider all the market intricacies that can determine the actual price a house will sell for."
What Doesn't Zillow Take into Account?
Upgrades and Improvements
Added a 3rd bathroom? Upgraded the kitchen? Was everything permitted through the County or City? Zillow might have access to the public records and might reflect them in their Zestimate. It's far more common for them to go unnoticed.
Over-reliance on property tax values - As any local homeowner will tell you, property tax values can be wildly inconsistent. There is an appeal process to challenge your valuation. Keep in mind that property taxes are based on the tax valuation, so at least regarding taxes, lower is better.
Housing Turnover - the more homes sold in your area, the more accurate Zillow's estimates. A hot market like San Francisco, Washington DC or Miami will usually be more reliable than smaller markets with less turnover.
So how "off" are Zillow's estimates?
(And how much could it cost your average home buyer/seller?)
Zillow's accuracy tables rate Brunswick County Homes with a "Fair Estimate" and New Hanover County and Pender County with "Good Estimates".
Example:
A Brunswick County home has a $325,000 market value. Zillow's Accuracy Table shows that 17% of their Zestimates were off by more than 20% from actual sales prices.
Half, or 8.5%, is too high by 20% and the other half (8.5%) is too low by 20%.
So... there's an 8.5% chance that you'll get a Zestimate of $390,000 or more, and an 8.5% chance your Zestimate will be
$260,000 or Less. Kinda big range, huh?
SSHH! Secrets you might not have known about Zillow
Zillow, Trulia, Realtor.com, Yahoo Homes, et al. make money by selling leads to the real estate industry. As of 2015, over 60,000 agents paid a monthly fee to advertise on Zillow alone. When you click on the "Contact
Agent" or "More Details Request" there's a good chance you won't be put in touch with the listing agent. Instead, you'll be given a random list of agents. Not the best way to select a professional provider you're entrusting with the purchase or sale of your biggest financial transaction. And yes, the real estate industry is rife with fake ratings.
The above-mentioned sites have also been known to continue displaying a property well after a home is no longer available. Why? You got it! So they can sell that lead to an agent. In return for a fee, these sites often promise a certain number of monthly leads. More homes on their site = more opportunities to sell your lead.
Missing Homes - When an agent takes a listing, the first thing they'll typically do is enter it into the local MLS system. They'll also have the option of whether or not to publish (syndicate) the listing to all the various real estate portals like Zillow/Trulia. Some agents choose not to syndicate. Why would some agents limit their potential buying audience? Control. And for the reasons discussed in this article. Agents with no knowledge of their property receiving the lead, not being represented as the listing agent on many of the sites. The reality is that although Zillow has set themselves up as a real estate information source to the consumer, their business model revolves around creative ways to sell leads to Realtors.
Want to Become wildly Popular?
Sign up for a Zillow lead. A confession: we've paid for Zillow leads in the past. Your contact information is shared with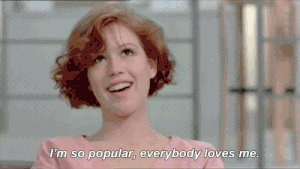 dozens of real estate agents. A typical conversation with a potential Zillow buyer would often go like this,
Buyer: "You're the 11th Realtor to call me today." Did you catch the "today" part? Many of my fellow agents are VERY persistent. Expect those calls (emails, texts, .....) to continue for a while. Zillow leads are bad for the consumer, and they're bad for the agent. Good for Zillow though!
Bottom Line
Find and interview a local agent who knows the area market and is invested in getting you the best deal with the least amount of stress.
Make sure their site has a direct feed to the Wilmington MLS, so properties are updated immediately.
An agent should be accessible and sensitive to your time and needs. Their website shouldn't simply list homes for sale but should show a grasp of the local market with monthly market reports and school information.
Real estate is a relationship building business. We realize everyone has different time-frames and motivations. Your time is precious, and we're sensitive to your privacy, but we are here for you, whatever your real estate needs.
Zestimate® and Zillow® are registered trademarks of Zillow, Inc.